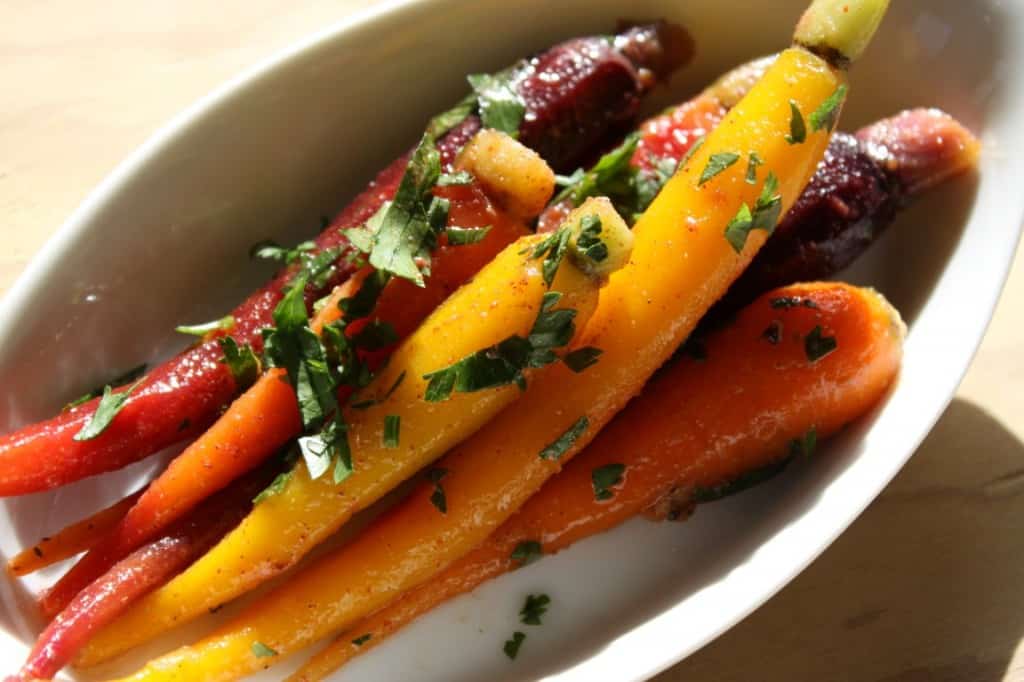 This recipe for Moroccan spice marinated carrots is as beautiful to look at as it is delicious to eat.  I haven't been able to find rainbow carrots at the local Whole Foods for several months and, craving a burst of color to compliment the vibrant flavors of this dish, I finally broke and splurged at my local specialty store.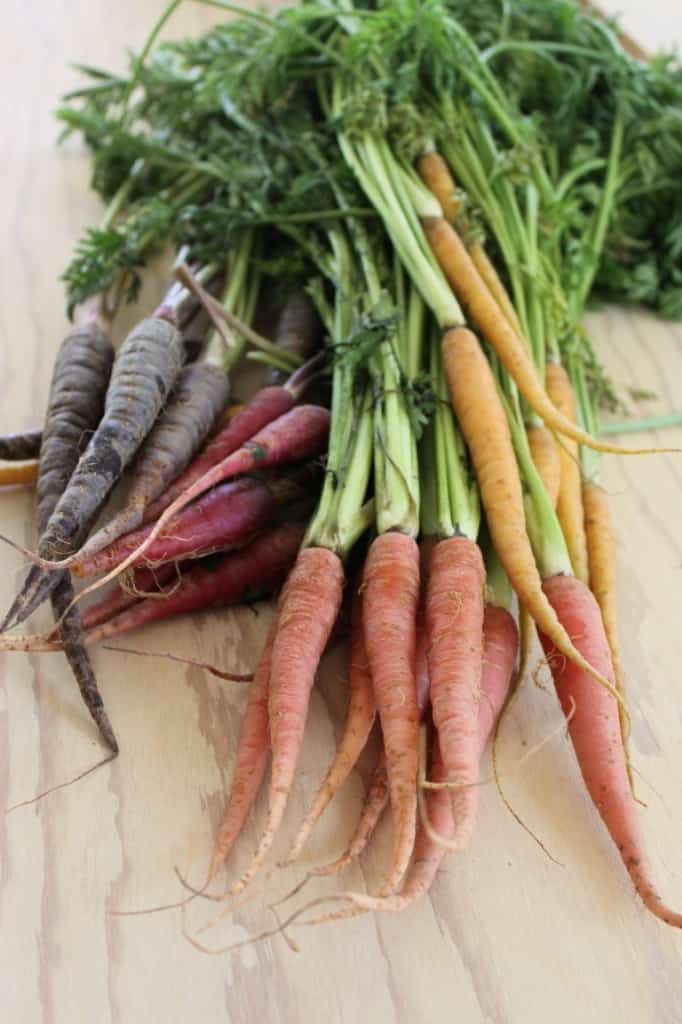 This is a super simple.  The only tricks are to be very careful not to overcook the carrots (watch the pot like a hawk and check every 30 seconds or so) and to let the dish marinate for overnight if you can.  If you serve this immediately the spice, tangy citrus and sweet carrots don't quite mesh but if you let the flavors hang out for awhile, they blend together into something awesome.
Related
Moroccan Spice Marinated Carrots
A delicious side or the foundation of a tasty salad.  This is just as tasty with standard orange carrots but the heirloom varieties add a spectacular burst of color to the table.
Prep Time: 5 minutes
Cook time: 10 minutes
Yield:

4 servings
Nutrition facts:
Calories: 67
;
Fat: 2.2 g
;
Saturated Fat: 0.0 g
;
Trans Fat: 0.0 g
;
Sodium: 227 mg
;
Total Carbohydrate: 11.7 g
;
Dietary Fiber: 3.3 g
;
Sugars: 5.8 g
;
Protein: 1.2 g
;
Points: 1
;
Points Plus: 2
;
Ingredients:
Instructions:
Boil carrots in salted water until just tender - 5-9 minutes depending on their size and thickness.
Plunge carrots into an ice bath to stop the cooking process.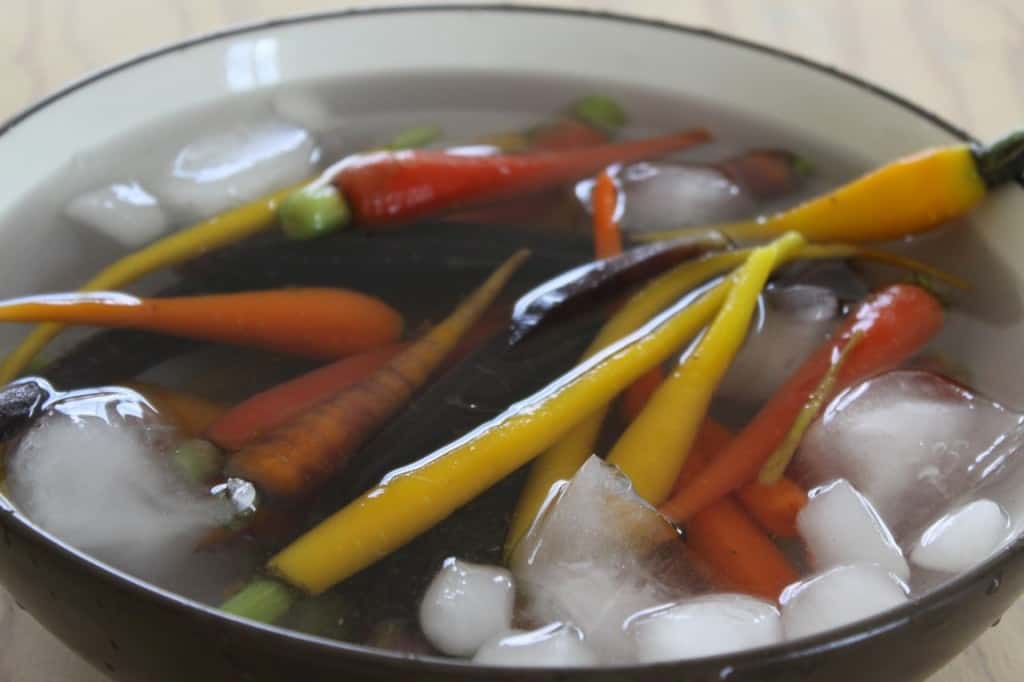 Combine lemon juice, orange juice, spices, olive oil and 2 tbs. parsley in a small bowl.  Combine with carrots in a larger bowl and refrigerate at least 4 hours or overnight.  Stir in remaining parsley and serve.