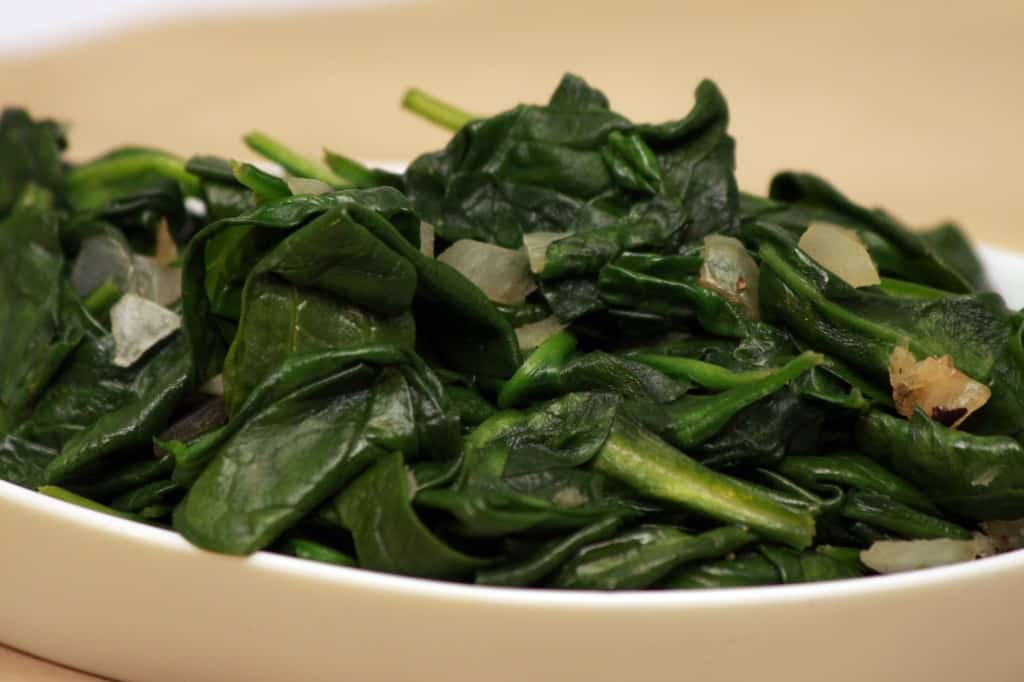 It's embarrassing to call this a recipe but I remember a time when I really didn't know how best to turn a bag of spinach into anything besides a spinach salad.  When you're not feeling crazy creative, this is a simple, solid go-to for delicious sauteed spinach.
Related
Simple Sautéed Spinach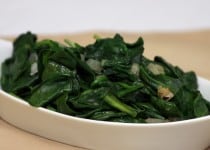 A perfect side-dish that's vegan, gluten-free and paleo-friendly.
Prep Time: 2 minutes
Cook time: 10 minutes
Yield:

4 servings
Nutrition facts:
Calories: 28
;
Fat: 0.5 g
;
Saturated Fat: 0.0 g
;
Trans Fat: 0.0 g
;
Sodium: 69 mg
;
Total Carbohydrate: 4.8 g
;
Dietary Fiber: 1.9 g
;
Sugars: 0.0 g
;
Protein: 2.7 g
;
Points Plus: 1
;
Ingredients:
Instructions:
Heat a large skillet over medium heat and spray with olive oil. Add shallots and sautee for 3-4 minutes until translucent.
Add spinach and, using tongs, turn the spinach so it wilts evenly. When spinach is just wilted, about 2-3 minutes, remove from heat (spinach will continue to cook).  Season to taste and serve with a squirt of lemon juice or splash of balsamic vinegar.