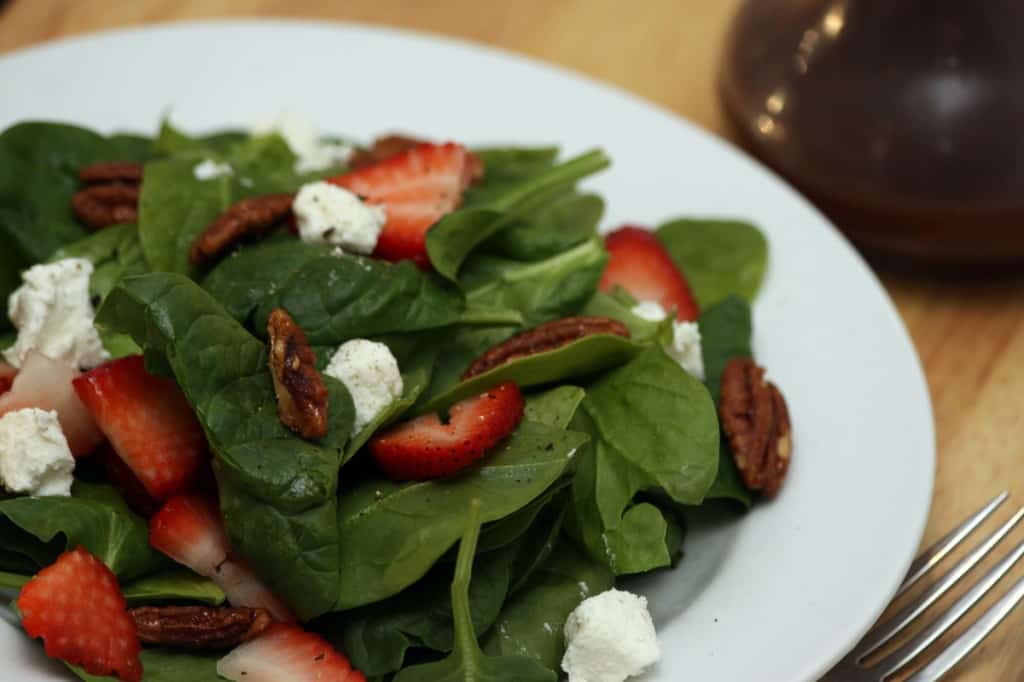 This salad is simple as can be but so darn good! It's one of those combos that I'm embarrassed to call a "recipe" but which I had to share.
We'll have this for dinner with a hunk of crusty bread but it would be great topped with some grilled salmon or sliced chicken for something a bit more substantial.
I've used Trader Joe's spiced, slightly sweetened pecans in the past for extra incrediblness but regular pecans aren't too shabby.
Related
Spinach Strawberry Salad with Goat Cheese and Pecans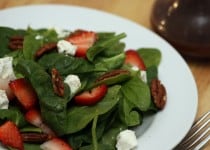 Great as light lunch, side salad, or topped with grilled fish or chicken for a hearty dinner.
Prep Time: 5 minutes
Yield:

4 servings
Nutrition facts:
Calories: 272
;
Fat: 22.4 g
;
Saturated Fat: 8.5 g
;
Trans Fat: 0.0 g
;
Cholesterol: 30 mg
;
Sodium: 173 mg
;
Total Carbohydrate: 8.7 g
;
Dietary Fiber: 5.3 g
;
Sugars: 3.8 g
;
Protein: 12 g
;
Points: 7
;
Points Plus: 7
;
Ingredients:
Instructions: