It's so hard to believe now but I used to hate all members of the squash family – zucchini included.  It wasn't until I was shamefully deep into adulthood that I finally realized that I'd been brainwashed by years of overcooked mush and that squash didn't have to be squashy.
I've come to absolutely adore zucchini and this is one of my favorite, if  embarrassingly simple, sides.   It has the strong, fresh flavors we  love in a wonderfully healthy package.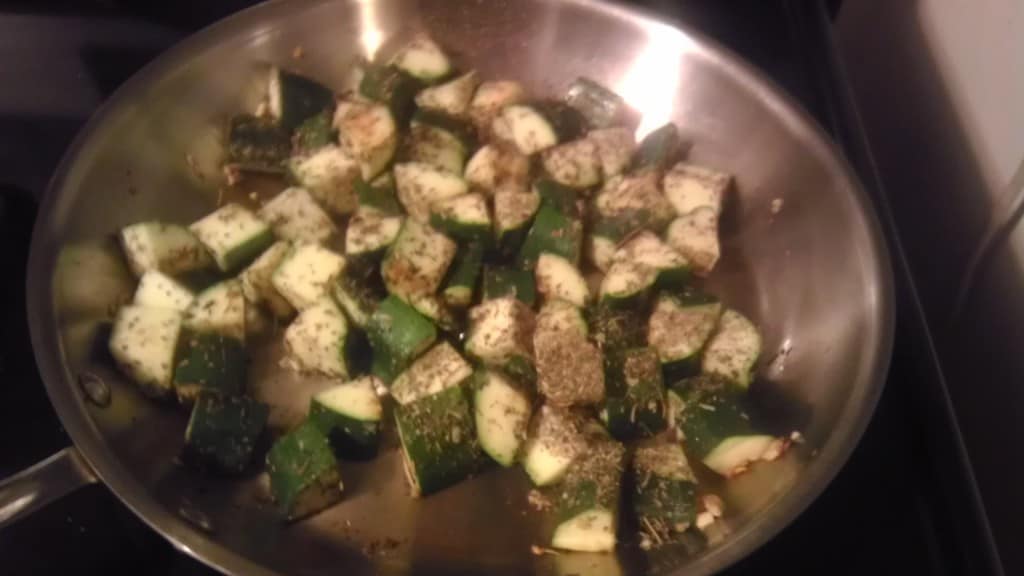 Ingredients
1 tsp olive oil
1 clove garlic, minced
1-1 1/2 lbs zucchini
1/2 tbs Italian seasoning, more to taste
Salt and pepper to taste
Instructions
Chop the zucchini into approximately 1 inch cubes.
Heat oil in a large pan over medium high heat. Add zucchini to pan and sauté for about 8 minutes, stirring frequently, until zucchini begins to brown. Add garlic and seasoning and reduce heat to medium low.
Continue to sauté until zucchini is brown on the outside, firm but tender on the inside – about 5 more minutes.
Season to taste and serve. We like things spicy so I'll usually add a little cayenne and lots of black pepper.
Nutritional Information
Saturated Fat 0 g / Cholesterol 0 mg / Total Carbohydrates 5.7g / Fiber 1.8 g / Sugars 2.8g / Protein 2.0g
https://www.homesweetjones.com/2013/10/simple-mediterranean-sauteed-zucchini/