This decadent, indulgent rice is a great with any tropical-themed dish.  It's a rare splurge at our house but the brown rice helps me justify it in moderation.  As simple to make as it is delicious.
This is also amazing with white rice. Use only a cup of coconut milk and reduce the simmer time to 20 minutes.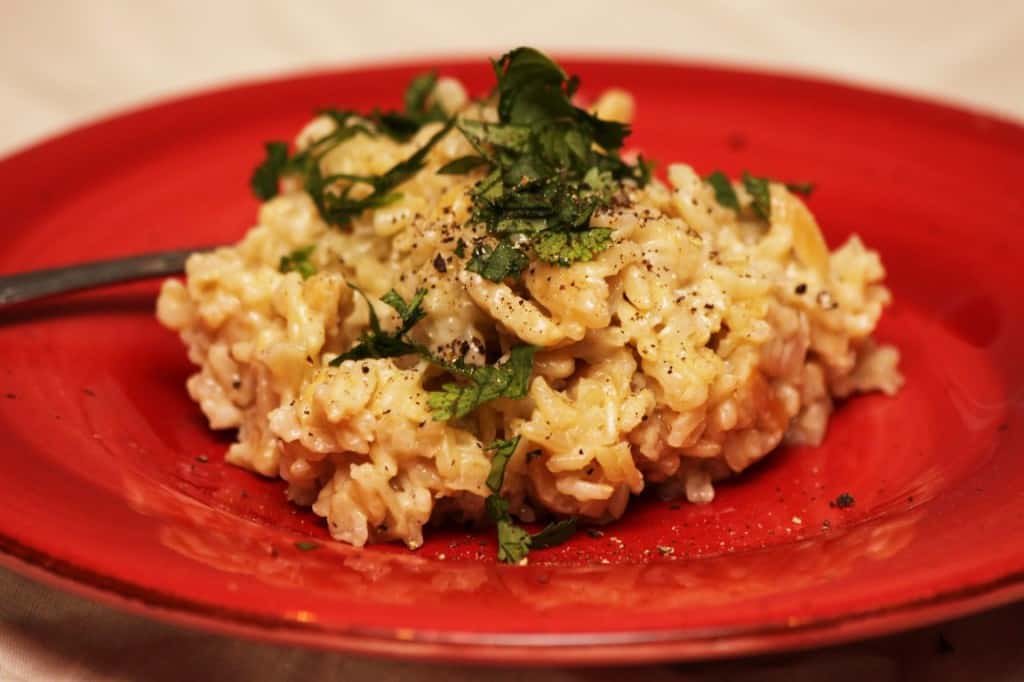 Ingredients
olive oil - 2 tsp
onion - 1/2 c, diced
garlic - 2 cloves, minced
brown rice - 2/3 c
light coconut milk - 1 15-oz can
slivered almonds - 2 tbs
green onion - 2 tbs
Instructions
Heat olive oil in a skillet over medium heat. Saute diced onion until beginning to soften, about 4 minutes. Add garlic and rice and continue to saute until rice is opaque, about 3 more minutes. Add coconut milk and bouillon. Bring to a simmer and reduce heat to low.
Simmer, covered, until rice is cooked through, about 35 minutes. If there is extra liquid in the pan, increase heat to high and boil, stirring constantly, until remaining liquid evaporates.
Stir in almonds and green onions. Serve warm.
Nutritional Information
Calories: 223 ; Fat: 9.7 g; Saturated Fat: 4.2 g; Trans Fat: 0.0 g; Sodium: 445 mg; Total Carbohydrate: 31.3 g; Dietary Fiber: 1.8 g; Sugars: 3.1 g; Protein: 3.2 g; Points: 4; Points Plus: 6;
https://www.homesweetjones.com/2014/01/coconut-almond-rice/