It's embarrassing to call this a recipe but I remember a time when I really didn't know how best to turn a bag of spinach into anything besides a spinach salad.  When you're not feeling crazy creative, this is a simple, solid go-to for delicious sauteed spinach.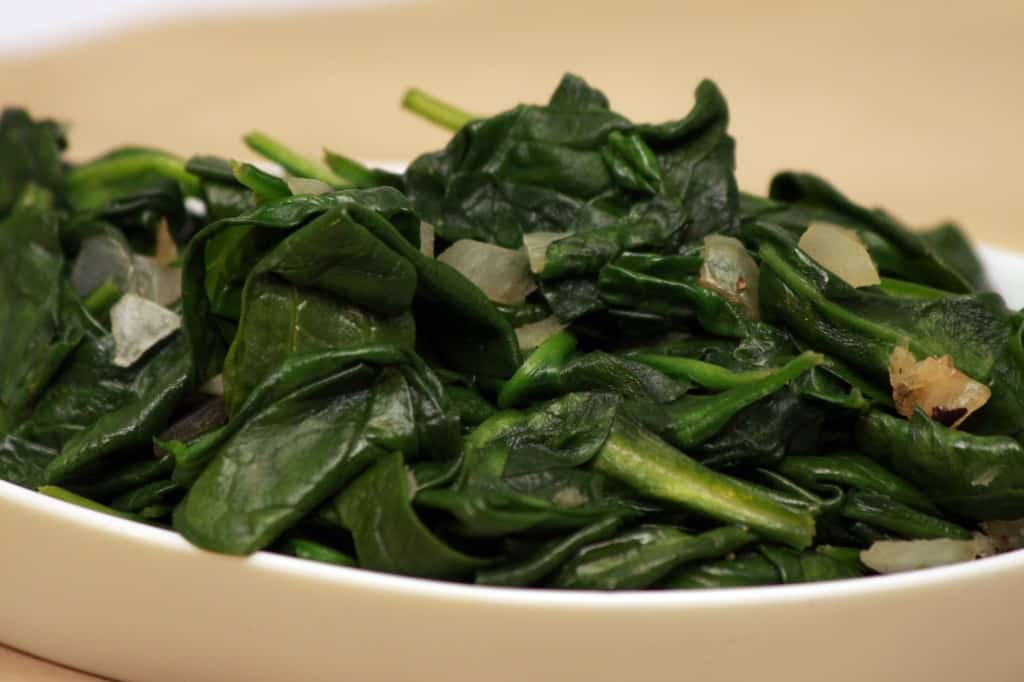 Ingredients
olive oil spray - (I use my misto)
shallots - 1/4 c, finely diced
raw baby spinach - 12 oz
lemon juice - to taste
salt and pepper - to taste
Instructions
Heat a large skillet over medium heat and spray with olive oil. Add shallots and saute for 3-4 minutes until translucent.
Add spinach and, using tongs, turn the spinach so it wilts evenly. When spinach is just wilted, about 2-3 minutes, remove from heat (spinach will continue to cook). Season to taste and serve with a squirt of lemon juice or splash of balsamic vinegar.
Nutritional Information
Calories: 28; Fat: 0.5g; Saturated Fat: 0.0 g; Trans Fat: 0.0 g; Sodium: 69 mg; Total Carbohydrate: 4.8 g; Dietary Fiber: 1.9 g; Sugars: 0.0 g; Protein: 2.7 g; Points: 1; Points Plus: 1;
https://www.homesweetjones.com/2014/01/simple-sauteed-spinach/