Last year I discovered Skinny Taste's easy garlic cheddar biscuits and added a box of Heart Smart Bisquick to our pantry.
While I appreciate that a "Heart Smart" version with no trans fats is out there, I'd also rather avoid the enriched flour and preservatives.
I started making my own biscuit mix and couldn't be happier. I can whip up a batch on a weekend and enjoy the same convenience of the packaged mix for quick weeknight biscuits.
This recipe is based on a wikihow recipe adapted based on the results of several biscuit experiments. Serious biscuitry science happened in our kitchen this weekend.
Double, triple or quadruple this recipe as needed.
Ingredients
2 c flour
1 tbs baking powder
1/4 tsp salt
1/2 tsp sugar
1/4 c oil
Instructions
Sift together dry ingredients in a large bowl. Add oil and stir to combine thoroughly.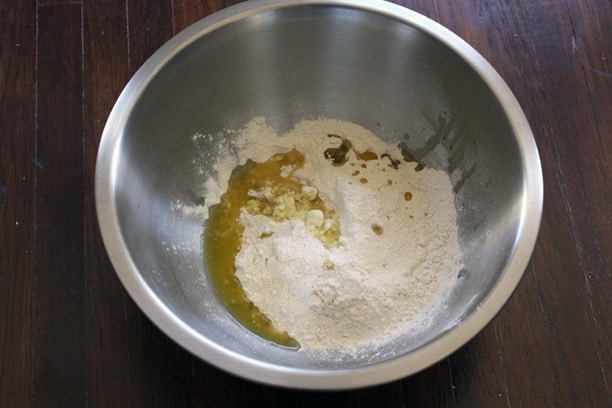 Store in a sealed container in the refrigerator for up to a month.
https://www.homesweetjones.com/2014/03/make-baking-mix/