I first ran across this recipe for Berrymisu in Sunset two years ago and have been looking for a chance to make it ever since. We're not big dessert people so it's been trickier than you'd expect.
I thought I'd make it last summer and even bought a bottle of limoncello in anticipation but never got any further. Most of last summer's berries were eaten on top of yogurt or in Sangria.
Yesterday it happened! Of course, I chose the least convenient time to make it since most of our servingware is packed up for the kitchen remodel. I improvised with some stemless wine glasses and actually prefer the result: adorable individual servings that show off the luxurious layers and beautiful colors.
Of course, one look at the fat and calories and I think we can keep this one as a biannual treat. Luckily, one of them was big enough for Brad and I to share.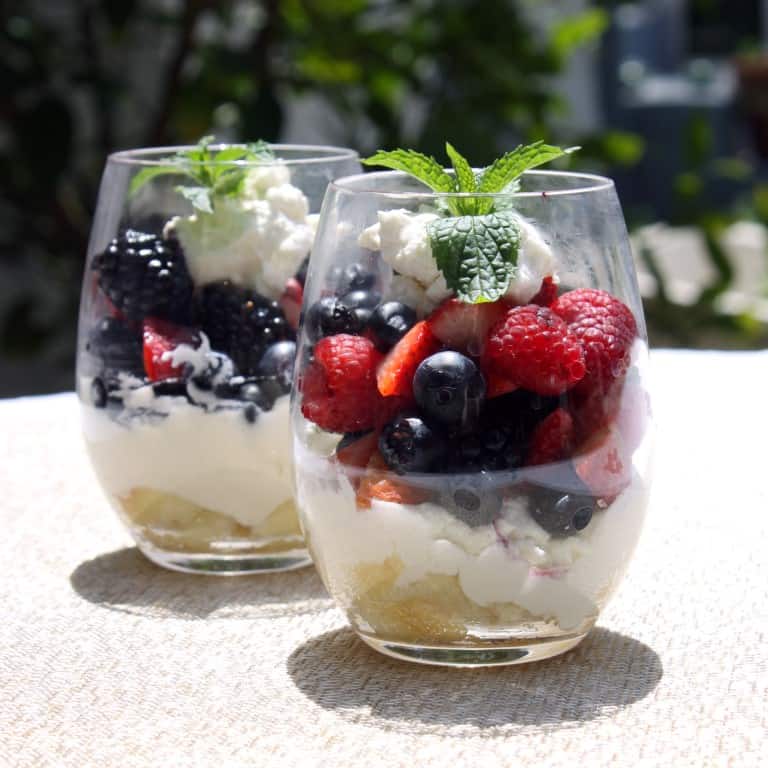 Ingredients
24 Ladyfingers
6 tbs lemoncello
1 c heavy whipping cream
1/4 c powerdered sugar
6 oz Mascarpone cheese
1/2 tsp vanilla
1/2 tsp lemon zest
6 oz blueberries
6 oz blackberries
6 oz rasperries
6 oz strawberries, hulled and quartered
mint leaves as garnish, optional
Instructions
In a large bowl, whip cream to soft peaks. Add vanilla, powdered sugar, lemon zest and Mascarpone cheese and combine until blended.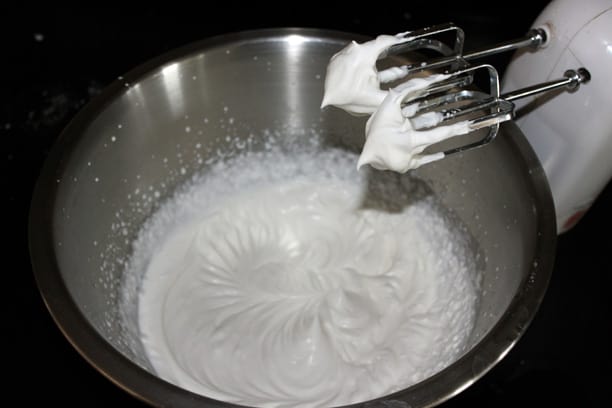 Combine berries in a small bowl.
Assemble the Verrines:
Layer 4 ladyfingers in the bottom of 6 verrines, wine glasses, or souffle dishes. Tear into smaller pieces if needed and top with 1 tbs limoncello each.
Layer 1/4 c whipped cream mixture on top of the limoncello soaked lady fingers.
Layer berries, dividing evenly between the 6 glasses.
Garnish each verrine with a dollop of whipped cream and a mint sprig, if desired.
Nutritional Information
Calories: 457 / Total Fat: 24.1g / Saturated Fat: 13.2g / Trans Fat: 0.0g / Cholesterol: 165mg / Sodium: 84mg / Potassium: 220mg / Total Carbohydrates: 44.3g / Dietary Fiber: 6.7g / Sugars: 11.7g / Protein: 8.2g Weight Watchers Points: 10 / Points Plus: 11
https://www.homesweetjones.com/2014/04/berry-limoncello-verrine/