So, here's something I didn't know: broccolini (aka baby broccoli) is a cross between broccoli and kale.  I always thought it was related to rapini but I was wrong.
Shortly after I discovered the origins of broccolini, I discovered RAW format images.   I'm so excited to be able to correct for the crappy lighting in our house. Prepare yourself for a new era of slightly less mediocre pictures on this blog!
This little dish is as bright and zesty as it looks.  Crispy toasted garlic and sunny lemon perk up the tender-crisp broccolini cooked in garlic olive oil.  So simple and tasty.
Ingredients
1 tbs olive oil
2 cloves garlic, thinly sliced
1 lb broccolini
juice and zest of 1 lemon
salt and pepper, to taste
Instructions
Heat olive oil in a large pan over medium heat. Add thinly sliced garlic and reduce heat to medium low. Saute, stirring periodically, until garlic turns golden brown, about 5 minutes. Remove to a plate.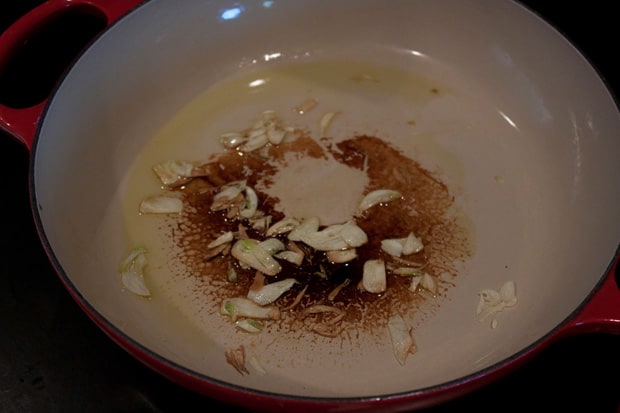 Add broccolini and saute, turning occasionally, until bright green and tender crisp, about 7-9 minutes.
Add lemon juice and season to taste. Stir in toasted garlic chips and serve, topped with lemon zest.
Nutritional Information
Calories 81 / Total Fat 3.6g / Saturated Fat 0.6g / Trans Fat 0.0g / Cholesterol 0mg / Sodium 35mg / Potassium 17mg / Total Carbohydrates 8.8g / Dietary Fiber 1.5g / Sugars 2.9g / Protein 4.1g Weight Watchers Points: 2 / Points Plus: 2
https://www.homesweetjones.com/2014/04/broccolini-toasted-garlic/