I love shirataki noodles – the vegan, gluten free, negligible calorie noodles made from the konjac yam. When I first discovered them I bought a giant sampler from the Miracle Noodle company that also included shirataki rice – the same product shaped as little spheres. After a stir-fry experiment that was decidedly not delicious, these babies were relegated to the back of the cupboard while their fettuccine and angel hair-shaped cousins found their way into several dishes a month.
Finally, inspiration struck and I realized Miracle Rice would be a perfect base for a lightened-up Arroz con Pollo. The tendency for shirataki to soak up the flavors of whatever sauce they're in make it a perfect match for the zesty spices of this Puerto Rican classic.
This dish was fantastic and the horrible pictures in no way do it justice. Luckily, I'm sure we'll be making this again so I should have a shot at updating the photos soon.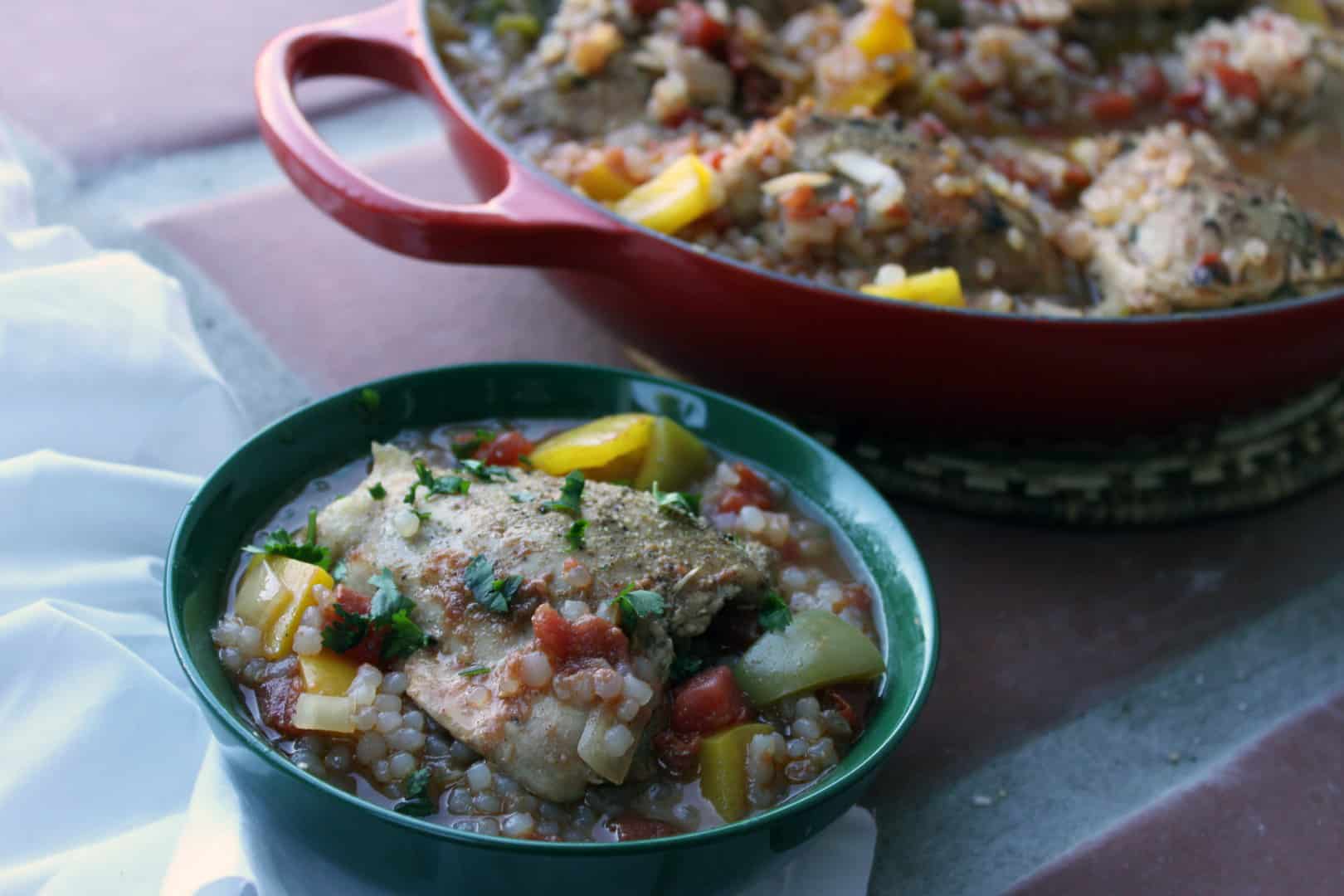 Ingredients
4 bags Miracle Rice
1 tbs salt
1 tbs onion powder
1 tbs garlic powder
1/2 tbs cumin
1 tsp black pepper
1 tsp cayenne pepper
1 tsp olive oil
8 (about 4 lbs) bone-in chicken thighs, skin removed and excess fat trimmed
1 large onion, diced
1 green pepper, diced
1 yellow pepper, diced
1/2 c chicken broth
8 oz can tomato sauce
1 can diced tomatoes with chiles, drained (I use Muir Glen Organic)
cilantro, for garnish
Instructions
Drain Miracle Rice and thoroughly rinse with hot water. If you have time, boil for one minute to completely remove the smell of the packing liquid.
Combine salt, onion powder, garlic powder, cumin, black pepper, and cayenne pepper in a small bowl.
Use half the spice mixture to season the chicken.
Heat oil in a braiser, dutch oven or very large sauce pan over medium high heat. Add skinned chicken thighs and cook until brown, about 5 minutes each side.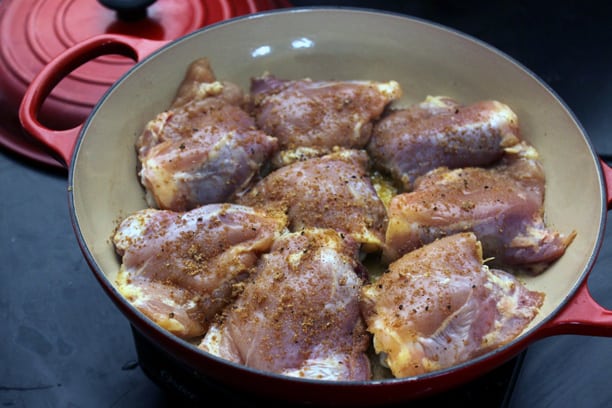 Remove chicken to a plate and add onions to the pan. Saute until translucent, stirring and scraping up brown bits, about 5 minutes.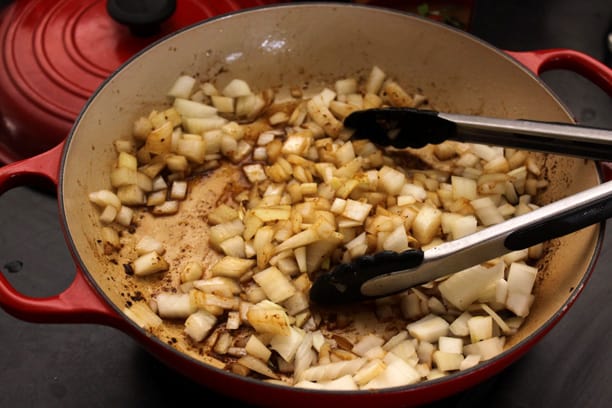 Add diced peppers.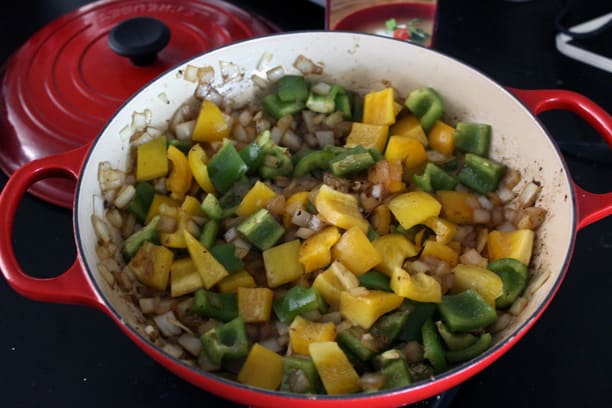 Add remaining spice mix, chicken broth, tomato sauce and tomatoes with their juices.
Bring to a boil and add chicken back to the pan, nestling the thighs into the rice mixture.
Reduce heat and simmer, covered, 20 minutes until chicken is just cooked through. Remove lid and continue to boil until most of the liquid is evaporated and chicken is beginning to fall off the bone.
Adjust seasoning to taste, garnish with cilantro, and serve.
Nutritional Information
Calories 218 / Total Fat 11.9g / Saturated Fat 3.6g / Trans Fat 0.0g / Cholesterol 70mg / Sodium 1550mg / Potassium 226mg / Total Carbohydrates 8.8g / Dietary Fiber 2.0g / Sugars 4.1g / Protein 18.9g Weight Watchers Points: 5 / Point Plus: 6
https://www.homesweetjones.com/2014/04/miracle-arroz-con-pollo/