While we were experimenting to perfect our Homemade Baking Mix, Brad had the idea to try a whole wheat version.  Replacing half the flour with whole wheat did the trick to create a hearty, flavorful mix that baked up just as easily as the original.
I've been using this for Rosemary Parmesan biscuits that I'll share shortly but it will work as a substitute for any biscuit or pancake recipe using Bisquick.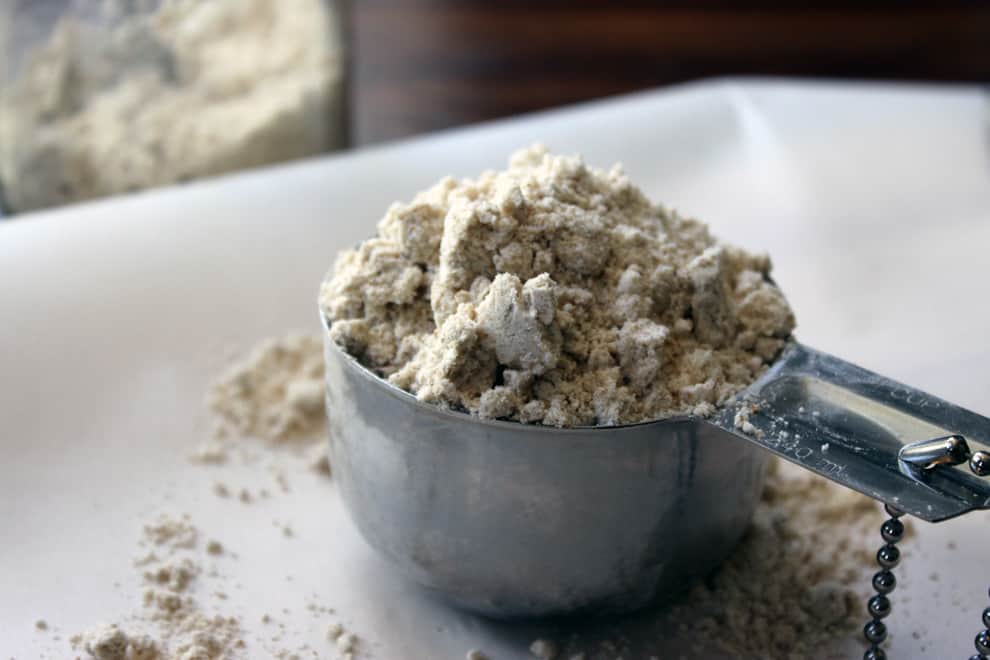 Ingredients
1 c whole wheat flour
1 c all purpose flour
1 tbs baking powder
1/4 tsp salt
1/2 tsp sugar
1/4 c oil
Instructions
Sift together dry ingredients in a large bowl. Add oil and stir to combine thoroughly.
Store in a sealed container in the refrigerator for up to a month.
https://www.homesweetjones.com/2014/04/whole-wheat-baking-mix/