I've been reading about crispy roasted garbanzo beans all over the food blogs but it wasn't until I found Stephanie O'Dea's slow cooker recipe that I was ready to try them for myself.  These crunchy little beans are as addictive as I've heard.
They're similar in texture to corn nuts but with all natural ingredients.  I went with spicy lemon cumin seasoning for this batch but am eager to experiment with other flavors.  I think they'd be great with finely ground dried Harissa, Creole seasoning, or even cinnamon and sugar.  What seasonings do you like? I'd love some recommendations.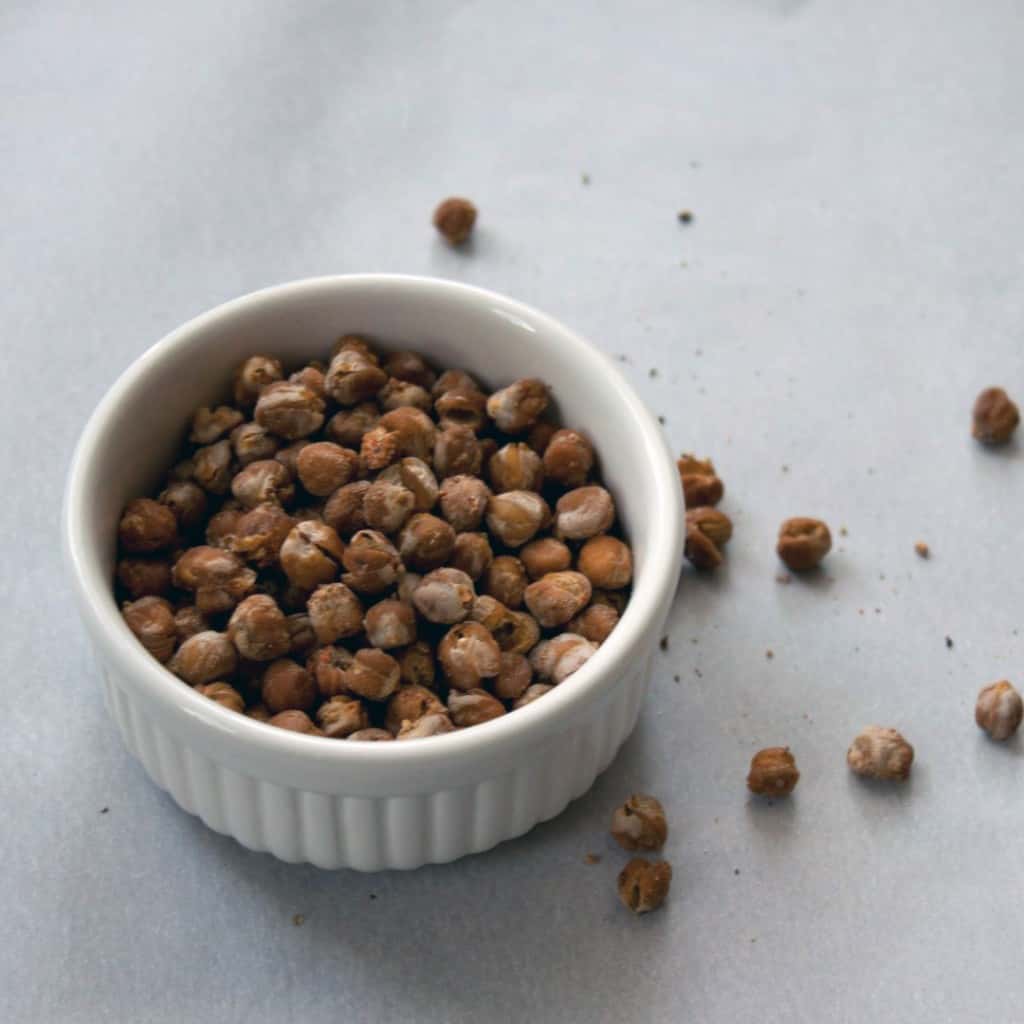 Ingredients
2 cans no salt added garbanzo beans
1/2 tbs powdered garlic
1/2 tbs powdered onion
1 tbs cumin
1/2 tsp ground chipotle
juice of 1/2 lemon
Salt to taste
Instructions
Drain and rinse the garbanzo beans before adding them to the crockpot.
Prop open the lid of the crockpot with a chopstick or skewer. Cook on low for 8-10 hours, stirring occasionally.
When all the beans are crispy, remove to a bowl and season to taste. Yum!
Nutritional Information
Calories 160 / Total Fat 1.5g / Trans Fat 0.0g / Cholesterol 0mg / Sodium 38mg / Potassium 290mg / Total Carbohydrates 25.7g / Dietary Fiber 6.0g / Protein 8.6g | Weight watchers points: 3 / Points Plus: 3
https://www.homesweetjones.com/2014/05/crispy-crockpot-chickpeas/