This recipe is what the "Splurge" tag of this blog was made for: buttery, sugary deliciousness.
I wasn't sure whether to post this as a dessert or side dish but we serve it on the side of Cuban Black Beans and Rice for a crazy hearty, vegan meal.  This is a rare splurge in our family but one that we always look forward to.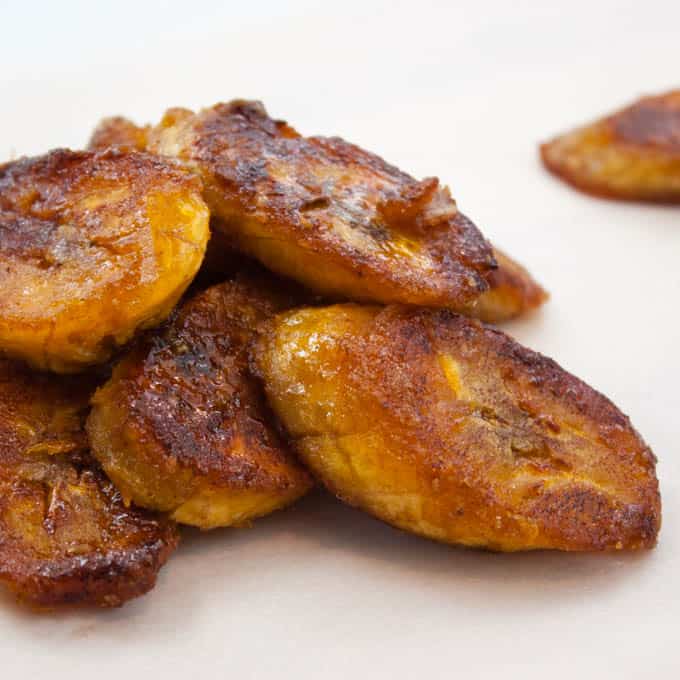 Ingredients
2 large plantains
2 tbs butter
2 tbs brown sugar
1 pinch salt
Instructions
Start with dark brown, very ripe plantains. Slice lengthwise and remove the skin. Then slice into 1-inch thick slices.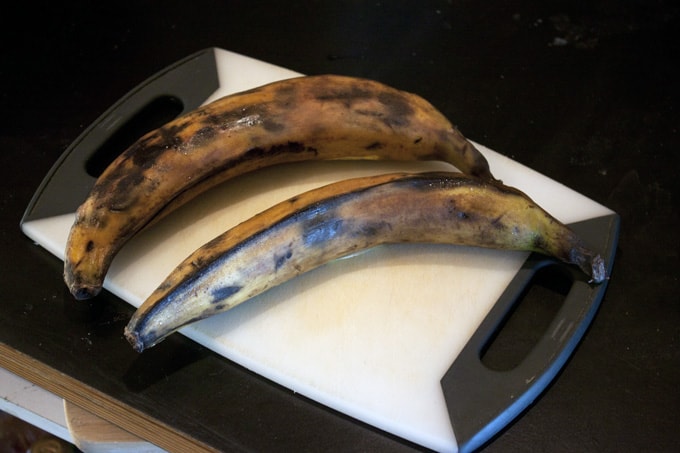 Melt butter in a large saucepan over medium heat. When the foaming subsides, add the plantain slices in an even layer and cook until the bottoms begin to brown, about 5 minutes.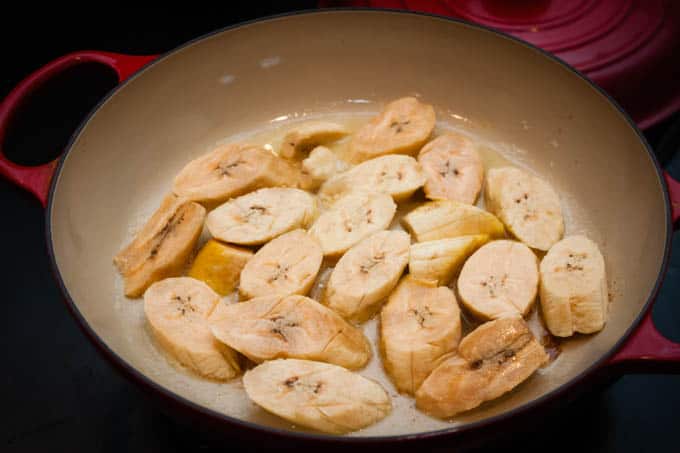 Turn the slices over and continue cooking 1 minute. Sprinkle with the brown sugar and cook until the plantains are dark brown and beginning to crisp, about another 5 minutes.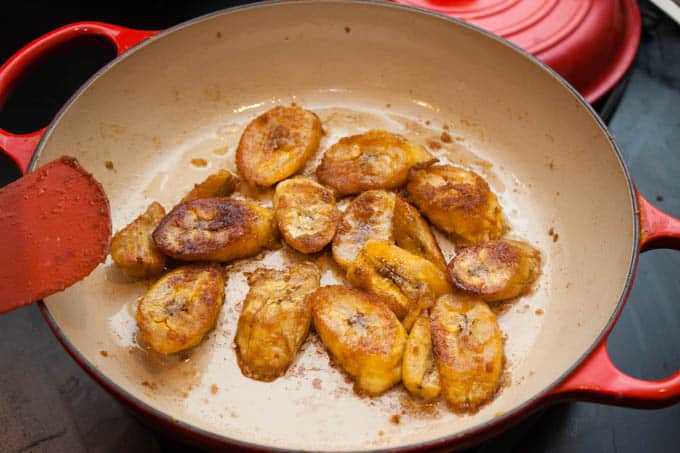 Season with salt to taste and serve.
Nutritional Information
Calories 181 / Total Fat 6.1g / Saturated Fat 3.8g / Cholesterol 15mg / Sodium 81mg / Potassium 469mg / Total Carbohydrates 33.9g / Dietary Fiber 2.1g / Sugars 18.2g / Protein 1.3g
Weight Watchers Points: 4 / Points Plus: 5
https://www.homesweetjones.com/2014/05/crispy-sweet-plantains/