There are a lot of really awesome recipes in our repertoire so it means a lot that I've made this three times in the last six weeks. I probably wouldn't need to make it as often if Brad didn't somehow always end up with the  leftovers – I swear this tastes even better the second day.
I use annatto seeds – also called achiote seeds – to flavor and color the oil before cooking the other ingredients.  It's optional but the seeds are inexpensive – I bought what will probably turn out to be a lifetime supply for $1 at my local supermarket.
This comforting one-pot meal fits any season and is quick enough for weeknights if you make your sofrito in advance like I do.  Store it in the freezer; there's no need to defrost before using.
In addition to the sofrito, sazon adds an extra punch of flavor that takes this over the top.  I use Badia brand which contains no MSG but you can also make your own by combining equal parts cumin, coriander, garlic powder, oregano, and ground annatto seeds.
This savory dish is gluten-free, paleo, and bound to become a family favorite. Enjoy!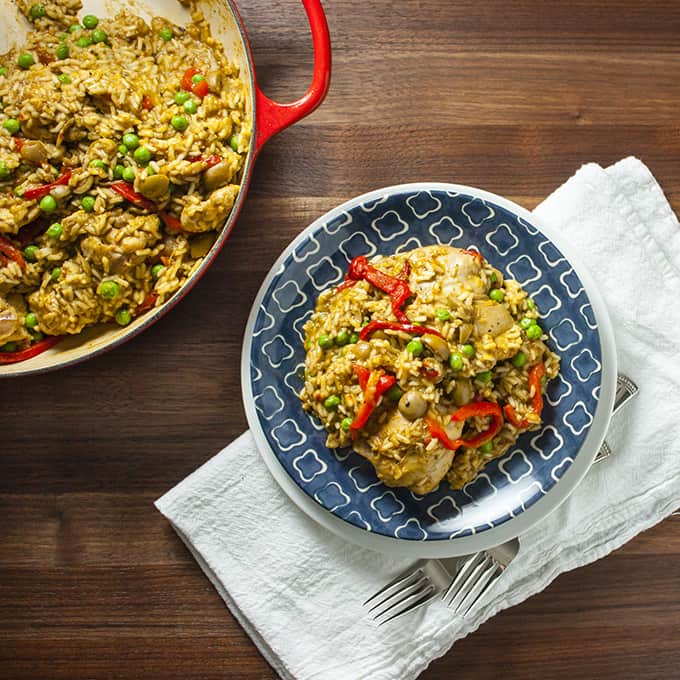 Ingredients
2 tbs olive oil
1/2 tsp annato seeds, optional
8 boneless, skinless chicken thighs
salt and pepper, to taste
1 c homemade sofrito
2 cups long-grain rice
1/4 cup olives, coarsely chopped
1 teaspoon ground cumin
1-1/2 tsp sazon (I use 1 packet Badia)
4 cups reduced-sodium chicken broth
2 roasted red peppers, sliced into strips
2 c frozen peas
Instructions
Heat olive oil in a large heavy skillet over medium heat. Add annatto and cook, stirring, until oil is colored, about 30-60 seconds. Be careful not to let the annatto brown as this will make the oil bitter. Remove the seeds with a slotted spoon.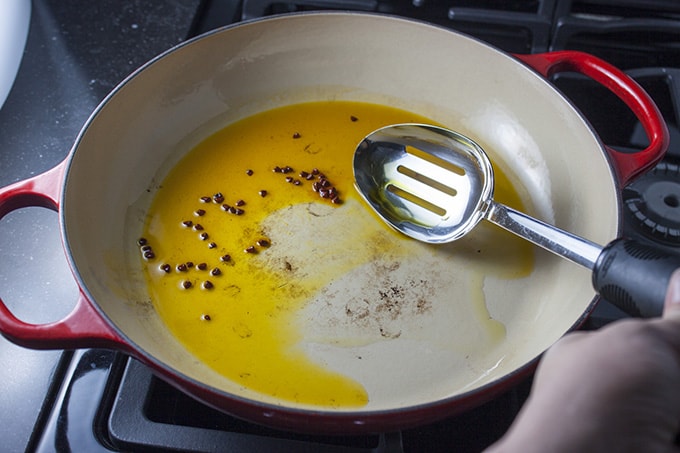 Season the chicken with salt and pepper. Increase heat to medium high and add chicken. Cook until browned, about 3-4 minutes per side. remove to a plate and set aside.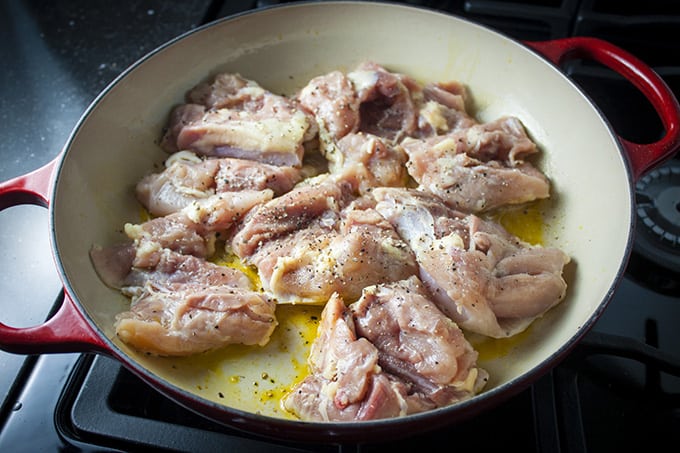 Add sofrito and cook, stirring and scraping up brown bits from the pan, until most of the liquid is reduced. (I add my sofrito straight from the freezer.)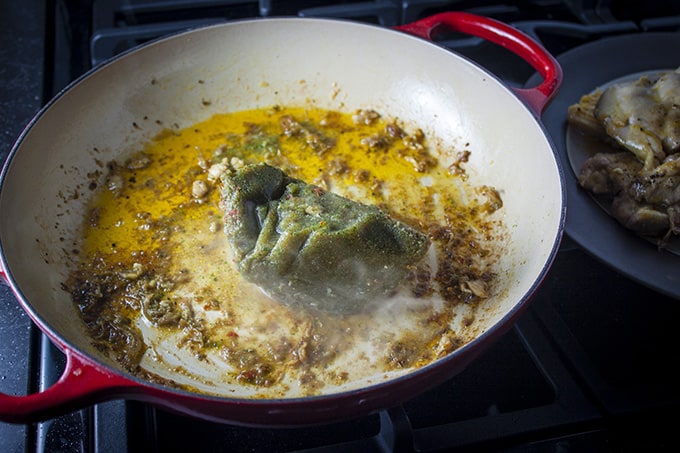 Add rice, olives, cumin, and sazon. Cook, stirring, until rice is opaque. Add broth and nestle chicken in the liquid.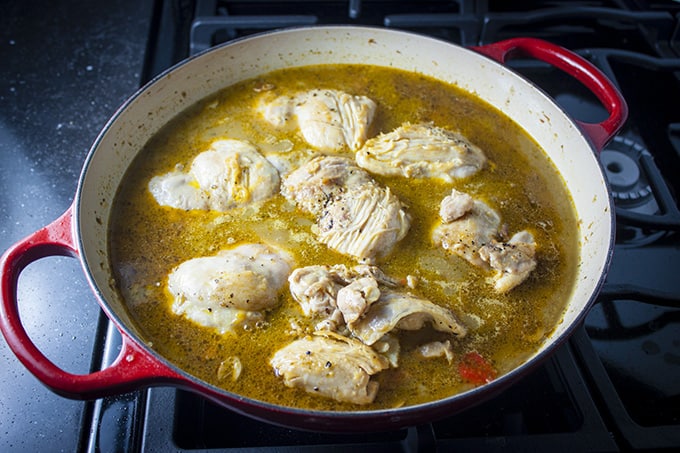 Bring to a simmer and cover. Cook, covered, until chicken is cooked through, rice is tender, and liquid has been absorbed, about 20 minutes.
Stir in pepper strips and peas.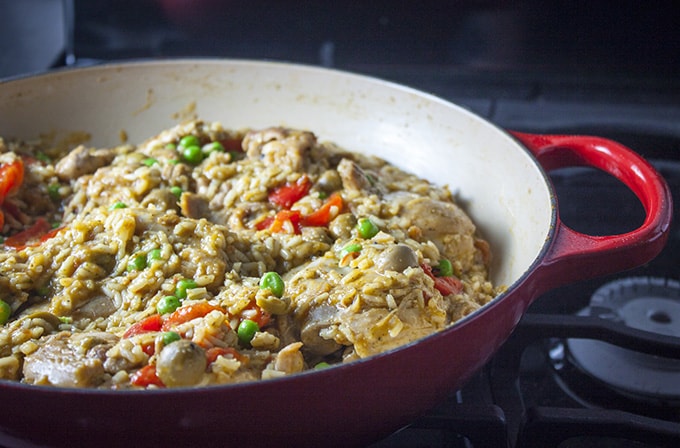 Let sit 5 minutes before serving.
Nutritional Information
Calories 444
Total Fat 16.2g
Saturated Fat 4.4g
Cholesterol 70mg
Sodium 774mg
Potassium 318mg
Total Carbohydrates 47.6g
Dietary Fiber 3.9g
Sugars 4.4g
Protein 25.5g
Weight Watchers Points: 9
PointsPlus: 11
https://www.homesweetjones.com/2014/10/arroz-con-pollo/