Sofrito forms the basis for many Puerto Rican, Caribbean and Latin American dishes. I use it primarily in this amazing Arroz con Pollo but it also adds great flavor to rice, beans, and soups.  You can buy it jarred at the store but it's so easy to make at home.
This isn't a traditional Puerto Rican sofrito as it replaces the difficult-to-find ají dulce and culantro with jalapeno and extra cilantro. Additionally, I add tomato which is extremely common but not completely authentic.  Customize it to your taste and the dishes you make – some folks add green olives, capers, or other seasonings.  What I love about this recipe is that it makes a delicious sofrito using inexpensive ingredients easily found in any supermarket.
This recipe makes about five cups.  Freeze it in ice cube trays or, like I do, in individually portioned ziplock bags. I freeze 1 cup per bag perfect for throwing into my favorite Arroz con Pollo dish.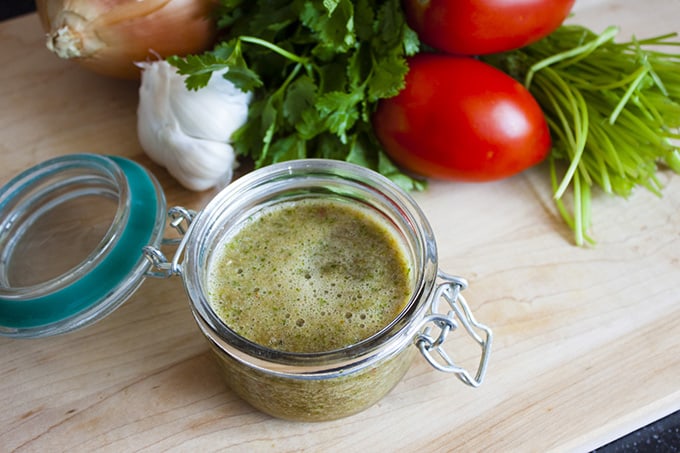 Ingredients
1.5 lbs yellow onions, peeled and cut into large chunks
1 lb plum tomatoes, cut into large chuncks
1-3 jalapenos, seeds and membranes removed to taste, roughly chopped
20 cloves garlic, peeled
1-1/2 bunches cilantro, washed
1 large red bell pepper, cored, seeded and cut into large chunks
salt and pepper, to taste
Instructions
Place all ingredients in a blender or food processor and puree until smooth.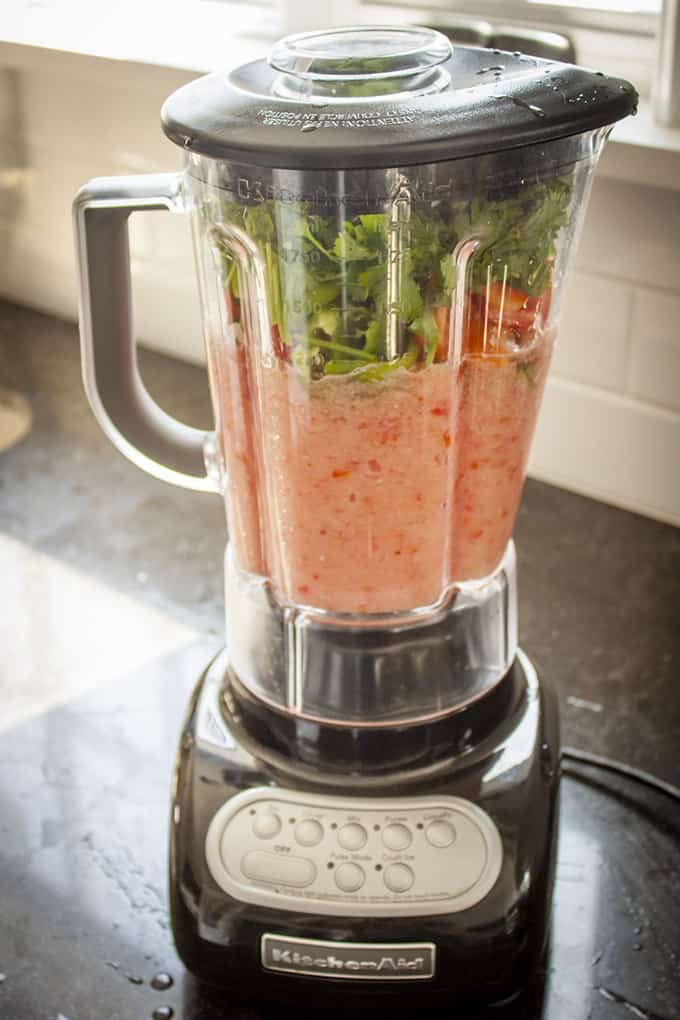 Nutritional Information
Calories 13
Total Fat 0.1g
Cholesterol 0mg
Sodium 2mg
Potassium 75mg
Total Carbohydrates 2.8g
Dietary Fiber 0.7g
Sugars 1.2g
Protein 0.4g
Weight Watchers Points: 0
PointsPlus: 0
https://www.homesweetjones.com/2014/10/easy-puerto-rican-style-sofrito/