So I'm not a baker. I'm not very good at it and I don't really enjoy it. It's a little strange because I consider myself a pretty darn good cook but all the rule following and precision required for baking just doesn't align with my strengths. I love being able to improvise over the stove so the idea of combining a bunch of ingredients, putting them in the oven and crossing my fingers just isn't my style. And usually for me, finger crossing doesn't help.

These muffins are different. I love making them. I originally adapted them from a WebMD recipe and no matter how I alter it it just seems to work.  My latest favorite incarnation is using dried mulberries. If you haven't tried mulberries before they taste a lot like fig and are filled with loads of healthy goodness.

I'm not a big fan of the term "superfood" since it usually just refers to "real food."  Well, these muffins are filled with real foods – apples, pineapples, flaxseed and more.  Heck, add some nuts if you're into that sort of thing.

These last about a week sealed up in the fridge and are perfect size for an on-the-go breakfast or filling snack. Give them a try and let me know what you think!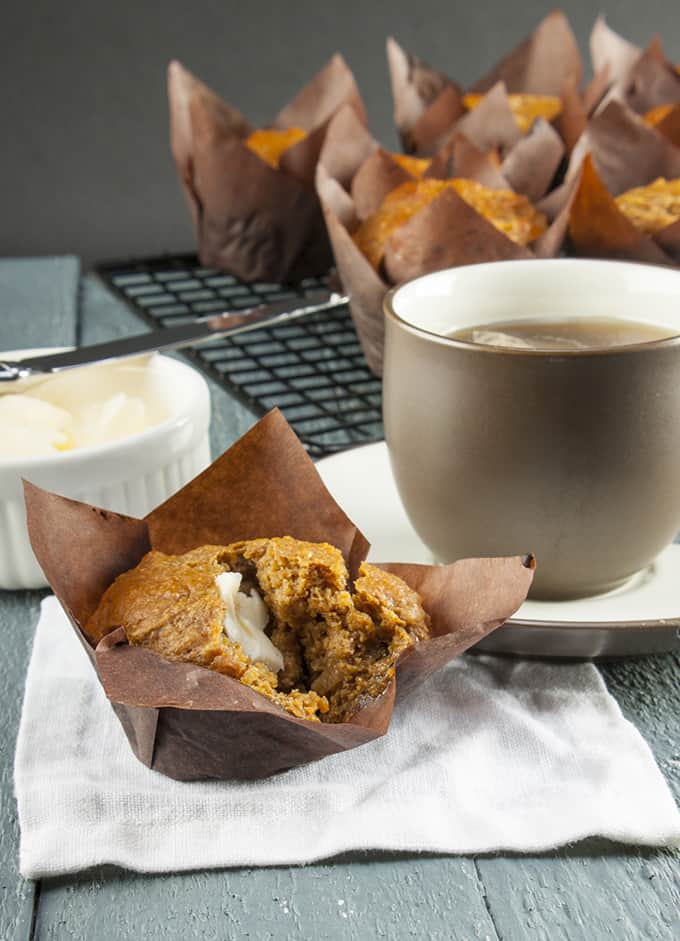 Ingredients
1/2 c pineapple tidbits
1/2 c chopped apple
2 tbs oil (I use MCT)
2 egg whites or 1/2 c egg beaters
1 c 0% Greek yogurt
1/4 c dark molasses
1-1/4 c unbleached white flour
1/2 c whole-wheat flour
1 tsp baking powder
1 tsp baking soda
1/4 tsp salt
3/4 c ground flaxseed
Instructions
Preheat the oven to 400F.
Line a muffin tin with paper liners and spray with non-stick cooking spray.
Combine pineapple with juice, apples, oil, egg, egg whites, yogurt, and molasses in a large bowl and beat until fluffy.
Stir in dried mulberries,
Combine flours, baking powder, baking soda, salt and flaxseed in a medium bowl.
Beating on low speed, add dry ingredients to wet ingredients just until combined. Note that the batter will be a little lumpy.
Spoon batter by 1/4 cupful into prepared muffin pan.
Bake until muffins are golden brown and springy to the touch, about 20 minutes.
Nutritional Information
Calories 195
Total Fat 4.9g
Saturated Fat 2.7g
Trans Fat 0.0g
Cholesterol 0mg
Sodium 184mg
Potassium 253mg
Total Carbohydrates 31.4g
Dietary Fiber 3.9g
Sugars 10.9g
Protein 7.3g
Weight Watchers Points: 4
PointsPlus: 5
https://www.homesweetjones.com/2015/03/superfood-muffins-mulberries-flaxseed/