We're in the throes of a triple digit heat wave here in LA but I'm not bothered at all. It's an excellent excuse to whip up a batch of this sweet and spicy cocktail.

Brad and I discovered this margarita while celebrating our seventh wedding anniversary in San Miguel de Allende earlier this year. It's a breathtakingly beautiful town just a few hours outside Mexico City known for it's culinary scene.

The food and views did not disappoint and I'll be sharing more recipes from that trip in coming posts.

This particular recipe, however, cannot wait. You need to make it now.

We've long been fans of a spicy margarita and jalapeno is heavily featured in our go-to house recipe. I would normally be nervous about bumping up the heat with serranos but the sweetness of the pineapple juice balances the spice beautifully and makes for a dangerously delicious cocktail.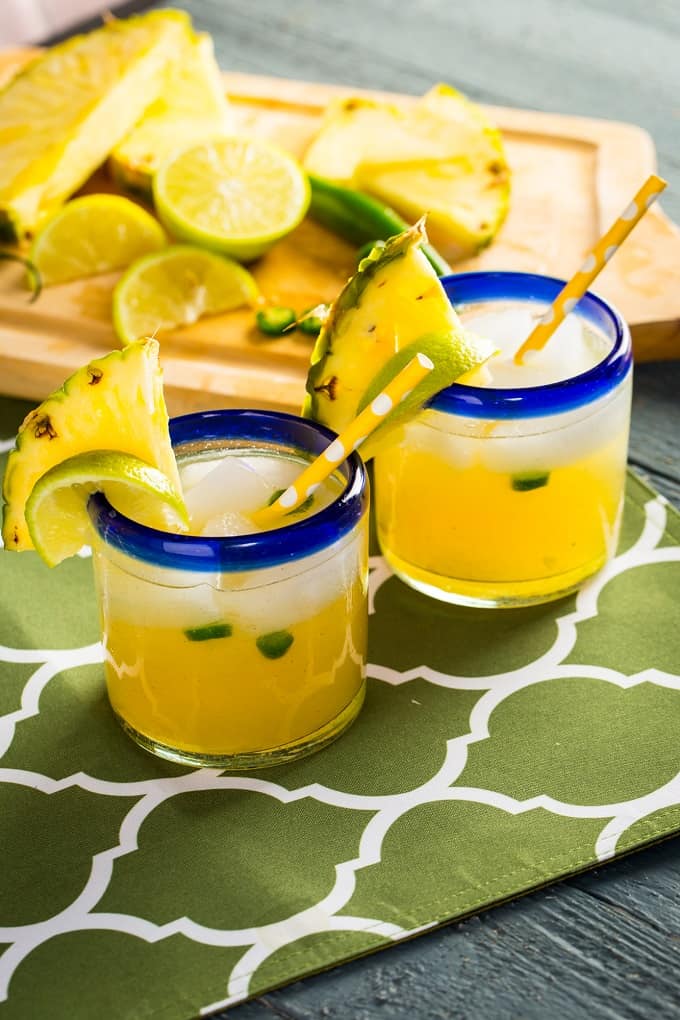 Ingredients
2 tbs pineapple juice
1-1/2 tbs tequila blanco
1 tbs lime juice
3/4 tbs Grand Marnier
2 tsp simple syrup
2-3 slices serrano pepper
Instructions
Combine pineapple juice, tequila, lime juice, Grand Marnier and simple syrup in a rocks glass. Stir to mix well. Add serrano slices and ice. Garnish with lime and pineapple wedges, if desired.
https://www.homesweetjones.com/2017/09/pineapple-serrano-margarita/