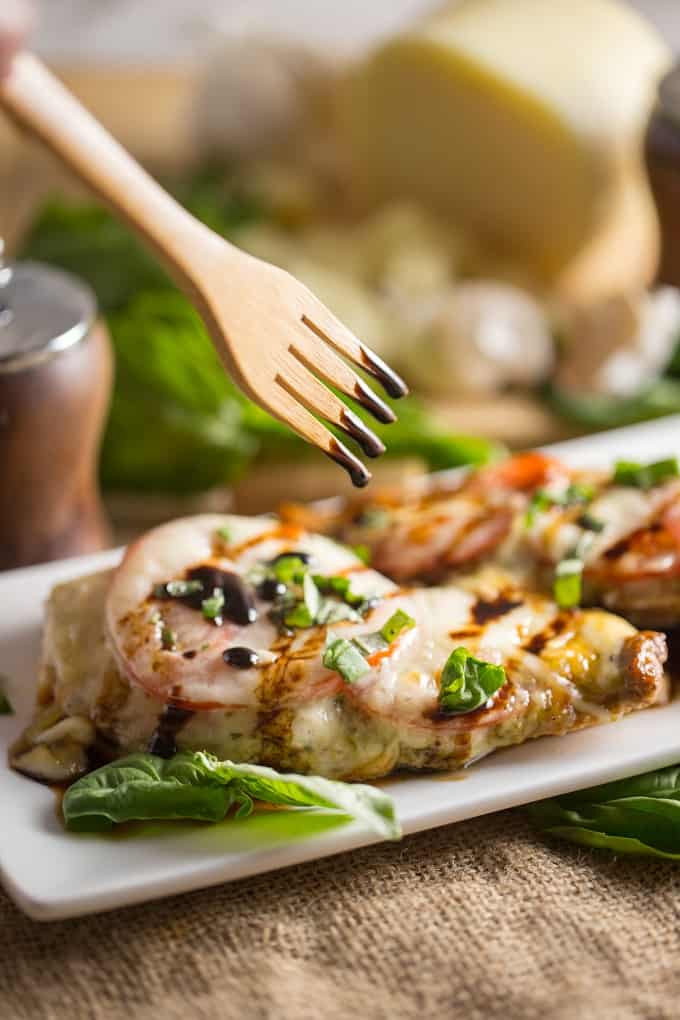 This is one of those dishes that comes off so fancy but requires so little work.
Also very little creativity.  You all know I love Caprese everything – tomato, basil and mozzarella are such a classic, easy choice -so pairing those flavors with simple baked chicken and a zingy sweet balsamic reduction are a no-brainer for a busy weeknight dinner.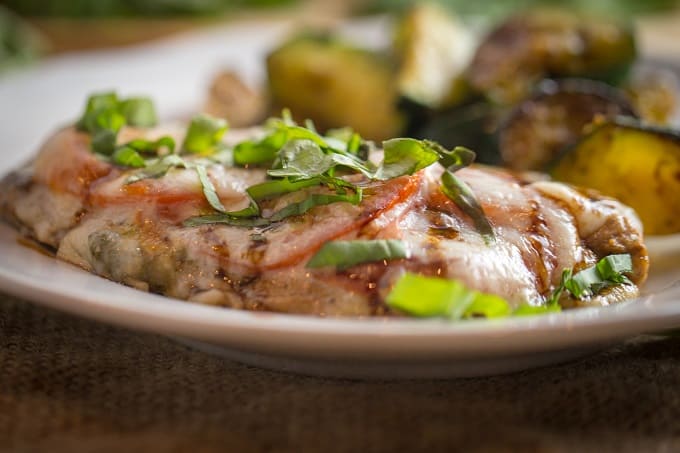 I make this in our little toaster oven so it cooks up in just 11 minutes and then throw away the foil liner for the fastest clean-up ever. If baked in a regular oven it can take up to 15 minutes, depending on your oven and the thickness of the chicken.
Cheat and use a bottled balsamic reduction like I do half the time to make this even easier – I won't tell if you don't.
While the chicken cooks, steam some green beans in the microwave or saute sliced zucchini with olive oil, Italian seasoning, and lots of freshly ground black pepper for a healthy, low carb meal that's gluten-free and keto-friendly.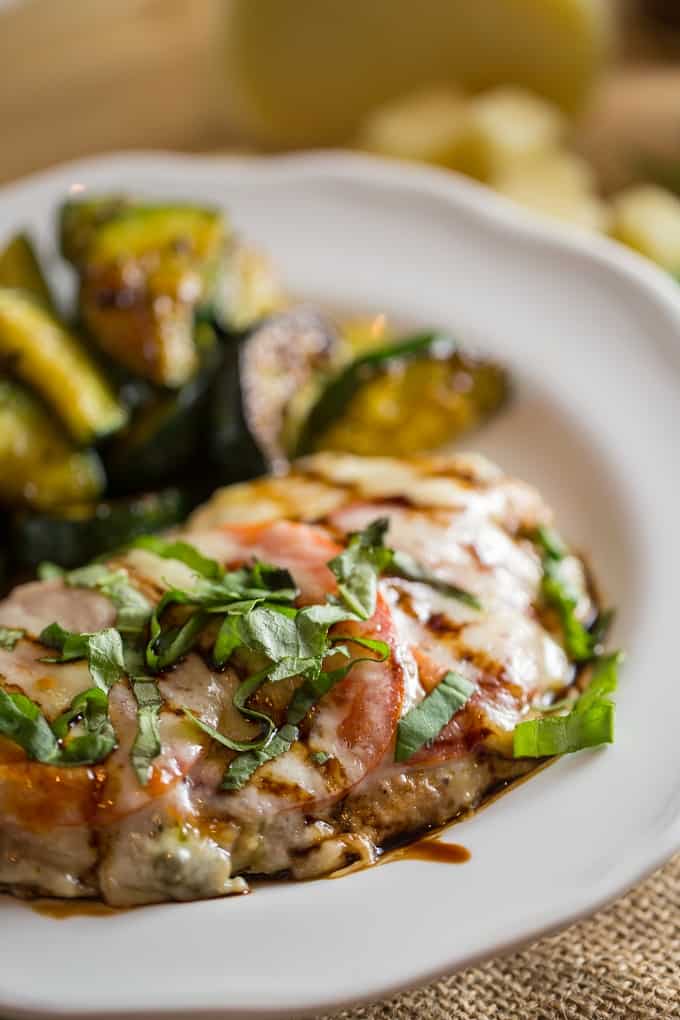 This recipe is easily doubled and any leftovers would be great transformed into a next-day sandwich with crusty baguette and a garlic-y aoili. Yum!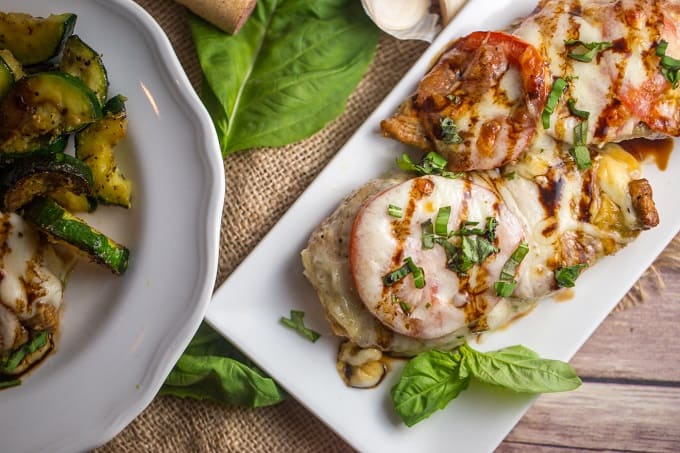 Ingredients
1 c balsamic vinegar
2 8-oz boneless, skinless chicken breasts, sliced in half lengthwise
1 c mozzarella cheese, shredded
2 tsp basil pesto
1 large tomato, thinly sliced
1/4 c fresh basil, finely chopped
salt and freshly ground black pepper, to taste
Instructions
Preheat oven to 400F.
In a small saucepan, bring balsamic vinegar to a boil over high heat. Reduce heat to low and simmer, watching closely to ensure it doesn't burn, until vinegar is reduced by half and coats the back of a spoon.
Season both sides of each chicken slice with salt and pepper. Place on a foil-lined baking sheet. Spread 1/2 tsp pesto on each breast and top with sliced tomato. Sprinkle with mozzarella and bake, uncovered, until chicken is just cooked through, about 12-15 minutes. Let sit 5 minutes.
Drizzle with a small amount of reduced balsamic and garnish with fresh basil before serving. Store remaining reduced balsamic in the refrigerator.
Nutritional Information
Calories 230
Total Fat 10g
Cholesterol 77mg
Sodium 444mg
Potassium 509mg
Total Carbohydrate 7g
Dietary Fiber 0g
Sugars 5g
Protein 29g
https://www.homesweetjones.com/2018/06/caprese-chicken-reduced-balsamic-drizzle/